copy write 2020
All photo's & content's remain the property of Gonnylde
" SKYE "
Aust Ch ADAWAR SUPER SPECIAL
Miniature Pinscher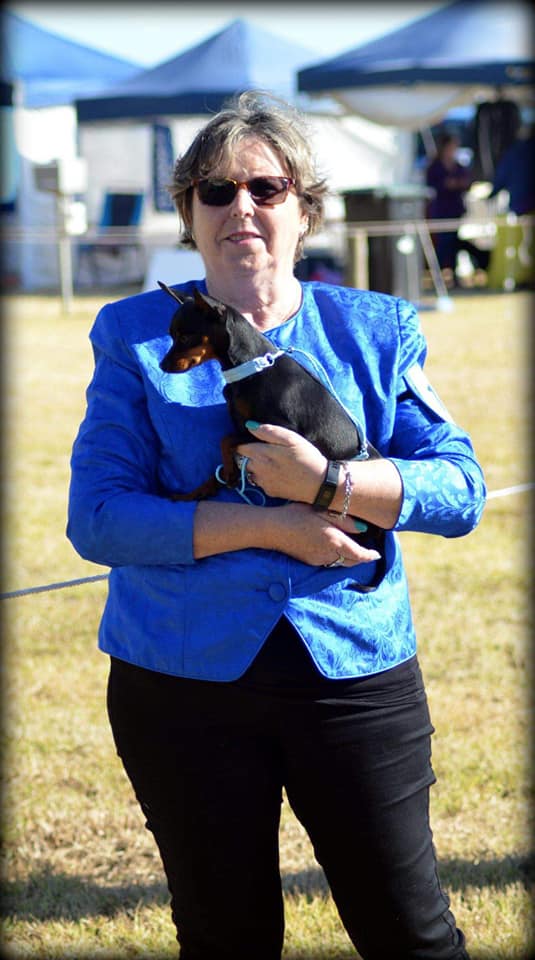 Aust Ch Adawar Super Special call name "Skye" Loves to be shown
Skye just love the show ring and put her head up high
She is a very soft hearted girl and has lots of personality. She is a great traveller girl. We had an amazing trip on the Condoblin Circuit in country NSW. Great company girl for me and a snuggler.
Skye is a very playful girl always happy and loves live and people.
Im very proud of Skye for a small breed of dog she has a big personality she has gained her championship title :)
Skye has taken out a 3 in Group awards in NSW
Skye has proven to be great show girl as well as my girl at home my shadow
SKYE IS BREED BY MISS NELLY JAEHNE of Tasmania
.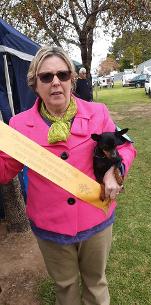 AUST CH ADAWAR SUPER SPECIAL
SIRE: SURANA MY BUBU
SIRE : SURANA RING MASTER
DAM : KHANRAE SHES THE ONE
SIRE : CH SURANA MAGIC MASTER
SIRE : MARLAU PURE INDULGENCE
DAM : SURANA WONDER GIRL
DAM : SURANA CHOQUITA
SIRE : SURANA RING MASTER
SIRE : SURANA BIG BOY
DAM : SURANA WONDER GIRL
DAM : HAGGAI BLACK SISSI
SIRE : MARLAU PURE INDULGENCE
DAM : HEVNLEE OUT OF THE BLUE
DAM : MARLAU TEAGAN N BLU
OWNED by GONNYLDE KENNELS