all content and pictures remain the property of
gonnylde Vizsla's 2020
Please don't use
gonnyldevizsla@hotmail.com
or gonnyldevizslaenquiries@hotmail.com
as both these emails don't work
Gonnylde Vizsla's
Breeding
since 1996
only use : gonnylde2@gmail.com
all enquires address to Dianne.
I sell on limited pedigree's ( meaning not for showing or breeding and to be de-sexed )
If you are wanting a main pedigree, please ask me
I do not sell to potential show homes as there is no guarantee,
We find it to hard to chose a dog for "the show world" from an 8 week old puppy.
contact me via email:-
gonnylde2@gmail.com
Welcome to the home
of
HUNGARIAN VIZSLA'S
About Us
.
GONNYLDE HOME OF THE HUNGARIAN VIZSLA'S.
In the interest of breeding not all our dogs can live with me, so they live with very beautiful loving families
Here at Gonnylde our Hungarian Vizsla's are very important to us. Established in 1996 but my first pedigree dog was a Curly Coated Retriever name Comet...
We started with the Hungarian Vizsla's around the same time and in 2000 we imported ":Fritz " from Germany
(Chico Vom Elmpter Forst ET)
We also introduce Mr Studly ( imported in dam) into our bloodlines as he is full Hungarian bloodlines from Matai in Hungary.
To have one Hungarian Vizsla is just not enough.

My home would not be the same with-out a Vizsla of two.


Vizsla's like living and sharing the enjoyment of your life. Very demanding on people company, there love for people and they are fun ton have around.
We enjoy to have Vizsla puppies as it maybe a lot of work but its lots of fun. I do enjoy getting to know new people waiting to welcome proud new owners of a Hungarian Vizsla puppy. We make good some very good friends along the way
I have gained Australian Champion title with Summer Aust Ch Gonnylde Spring Season, we have taken out Best Of Breed at the Adelaide Royal for 2014. She has also taken out Group and Runner Up of Group, also has a couple Intermediate is Show...... So very proud of Summer and Brodi for her great handling skills.
In 2016 we have gained Australian title with "IRIS" Aust CH. Gonnylde Auckland Islands at easter shows. Very happy with Iris and all her handlers Iris is a proud mum and all are doing very well
Also "MILLIE " Aust CH. Gonnylde As Annie Frid has gained her title in early July 2016. Thanks to my handlers and sometimes I do show Millie myself, She is very fast at running and loves the shows


Gonnylde Vizsla's

owned & Breeder : Dianne

gonnylde2@gmail.com

0417 959 264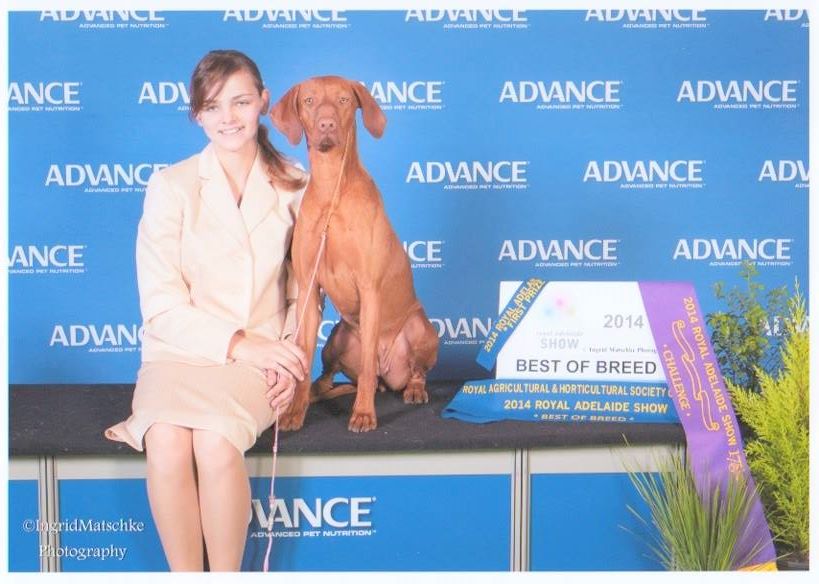 copy write © 2020
all contents and photo's are the property of Gonnylde Vizsla's
Nothing is to be reproduced without first contacting Gonnylde Kennels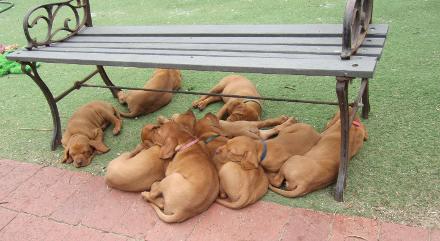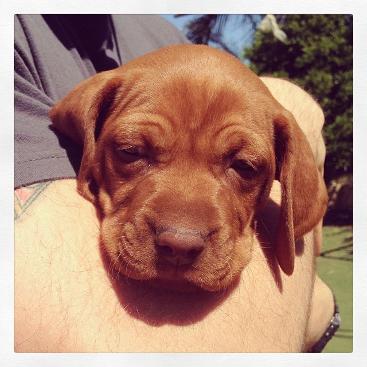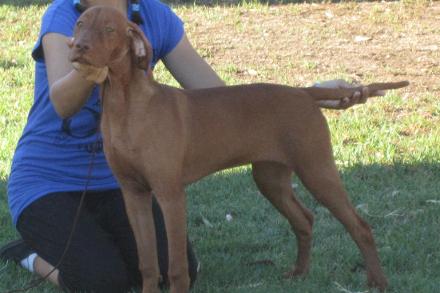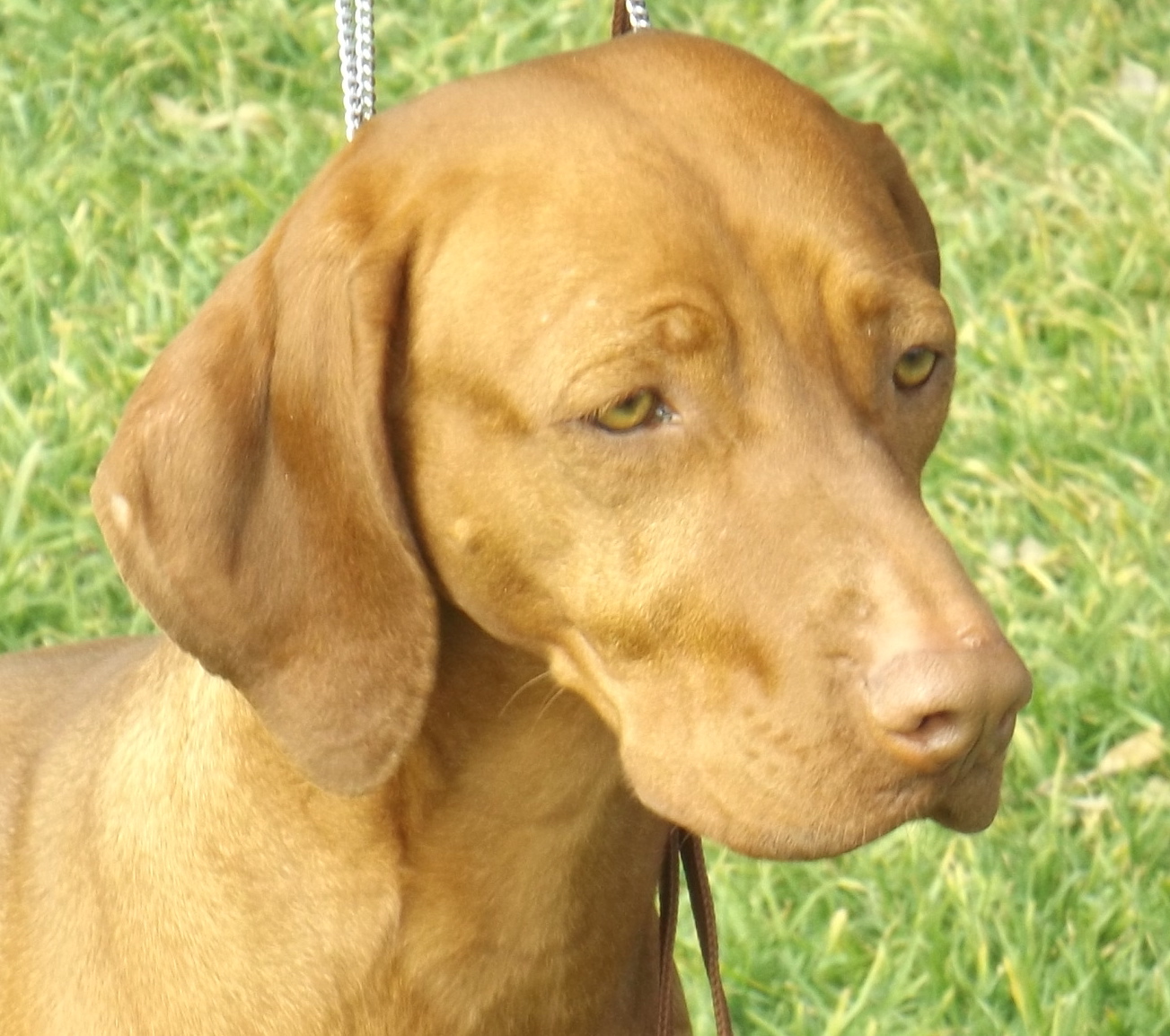 Breeding.
Started in 1997 with our first litter, and I could never imagined having another breed of dogs. The loyalty and companionship is amazing....
Fritz was imported to improve the bloodlines here in Australia in 2000 from Germany.
Study was Born in Australia but imported from Hungary.
Now we have Thor the newest member to our breeding with Russian, UK, Hungarian Bloodlines.
All our pups are raised in the house and trained to socialise with the adults, and have noise around then from with in the home, Phones, Television, Radio and general house noises. They also experience road noises and the garbo trucks.
I welcome anyone that is interested in owning a Vizsla to visit us if living in SA.
Getting to know your puppy before it leaves home helps with the change in the life of a small puppies.