Copy Write 2017
All photo's and contents the property of Gonnylde
Max
Not available for stud
via email : vizslagonnylde@gmail.com
or Phone : 0417 959 264
ESZTI GALAXY MAXIMUS
PET NAME : MAX
BREED BY : DR LISA DANIELS
OWNED BY : GONNYLDE VIZSLA
BORN : 14-02-2010
Dam : Grand ch Hanafor Master Callaway
Sire : Grand Ch Hanafor ysabeau Elyot C.C. D ET
Dam : Ch Kimlise Isobella Ximenex
Sire :Ch Szepzeg Excite Me
Sire : Ch Foxridge Dakota C.D.
Dam : Ch Szepzeg Amacing Grace
Dam : Ch Ciganyoz Ms American Pie
Sire : Ch Erdos Alexander
Sire : Ch Erdos Zamezi ET
Dam : Erdos Lady in Red
Dam : Erdos Southern Bella
Sire : Rozsda Copper Shadrach
Dam : Grand Ch Erdos Material Girl
Dam : Ch Erdos Calender Girl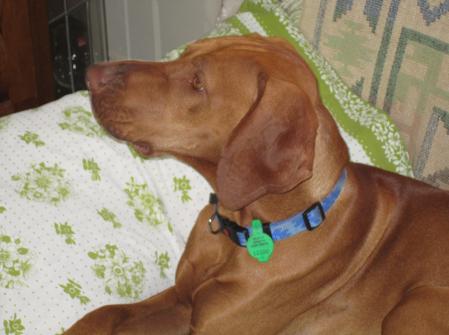 MAX
.......Max is a very stunning boy and a almost guard dog.....
Thanks goes to Dr Lisa Daniel for breeding our loving Vizsla Max and now he is Michael's best friend and shadow.
Max like to play and make use of the whole back yard. He sleeps on Michael's bed and like's to be put to bed at 7 pm with our Jack Russell Suzie.
Max is a very handsome boy and chooses the company he likes to keep most of all he likes to be our shadow as much as possible typical nature of the Hungarian Vizsla.
He is a talker and like to have the last say. He is a very happy boy.